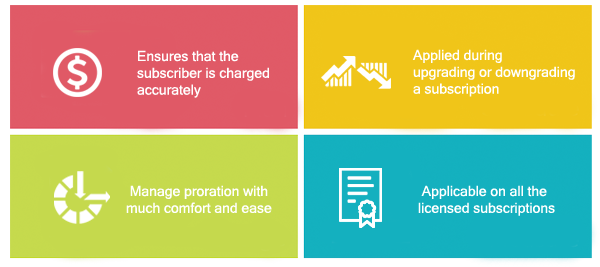 Manage prorated subscriptions seamlessly with SubscriptionFlow
Proration is adjusting a subscriber's bill amount to reflect any changes made in the plan in the middle of the billing cycle. When a subscriber's subscription plan gets updated proration handling comes into play. Proration usually gets applied during upgrading or downgrading a subscription before their earlier plan gets ended. Proration is applicable to all the licensed subscriptions as they are paid in advance. Proration handling ensures that the subscriber is charged accurately for the number of services they have undertaken. With SubscriptionFlow's automated module, businesses can manage proration with much comfort and ease.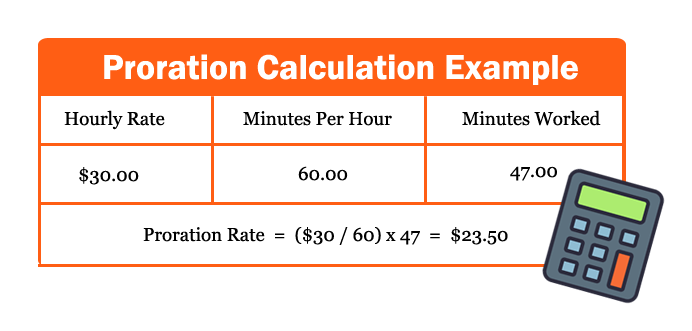 How proration is calculated?
Proration is calculated on the basis of the time remaining in the current billing period divided by the total time in the subscription's plan billing period. This is then multiplied by the per-unit price to get the correct amount to charge and credit.
We at SubscriptionFlow, charge subscribers only for the residual amount of time because the subscriber will be billed the full price when the subscription bills at the end of the current billing cycle, so we want to make sure we do not overcharge them and only charge for the actual time they will be able to use the new product or service in this period. Similarly, we want to credit the customer what they paid for but will not use. Since they will not use the product or service for the remainder of the billing cycle, this is the portion that is returned as a credit.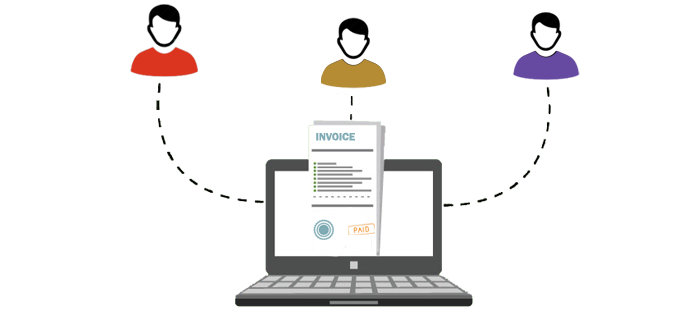 Generate clear and transparent invoices
In subscription businesses, the top priority is always to make subscribers contended with your services. Generate transparent invoices for your subscribers to gain a never-ending trust of your subscribers!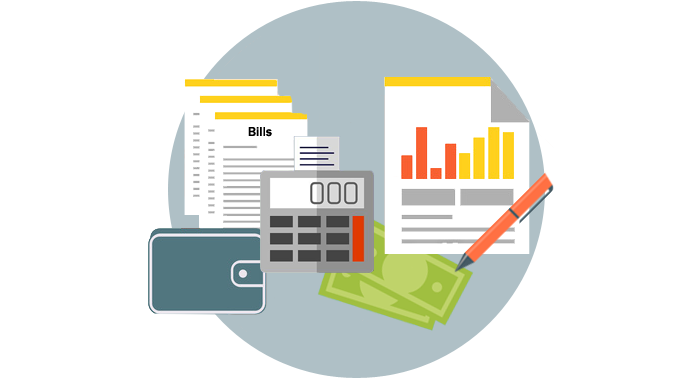 Charges and credits
If the subscriber's subscription plan changes immediately the credits will be charged in the following way. Credits will be generated for the older version of the subscription and charges will also be generated for the new version of the subscription. This is rebilling the subscription. If the plan has not changed, SubscriptionFlow will look at each product in the change and create charges accordingly for what is new in the products and credits and what was removed. We refer to this only billing i.e. what changed in the subscription part.
Our team of experts is on standby ready to give a holistic view of your entire organization. Call us for a quote or book an appointment today.