SubscriptionFlow helps the entire organization; from the back office to customer service.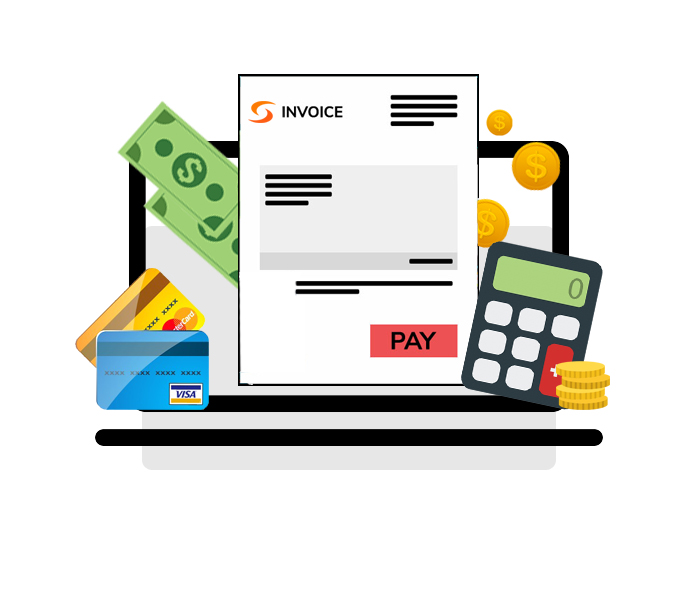 SubscriptionFlow is the Ultimate Solution for all Subscription Management Needs
We provide subscription management services that automate the billing, invoicing and payments of the successful subscriptions. SubscriptionFlow is offering the best online subscription management software where a business can enhance the customer experience and reduce the number of failed subscriptions. Our experts offer all the assistance that is required to improve your relationship with the customers. Whether it is a renewal or personalized plan, we are the ultimate choice for all subscription management needs. We are the experts who can assist with various problems that are caused during the customer lifecycle. We understand that customer service is an integral part of any service business and requires detailed insight into all stages of turning leads into actual sales. So, when working with SubscriptionFlow, a business will focus on all aspects of achieving customer satisfaction.
Enabling Easy Interaction with the Customers for Better Services and Support
When using SubscriptionFlow, the user can customize the type of billing, frequency, add-ons, discounts/promos, upgrades, and usage. All the subscription activity can be managed at a single platform. From customer interaction to providing tools for customer convenience, easy to use subscription management software helps you manage all the work efficiently. We are the experts that can automate the billing system and ensure that there are other tools readily available for managing failed payments, expired credit cards, etc. The self-service portal can be utilized to allow customers to update the payment methods and new invoices. The proficient staff helps each client by providing insight into the software so that its best potential can be utilized. We offer a number of other support services to all our customers in order to manage the subscriptions in the best manner. SubscriptionFlow is a user-friendly SaaS subscription management software that allows its users to handle all the subscription management modules in one place without any errors. Once the data is fed into the system, it will go through each stage automatically, providing the best results.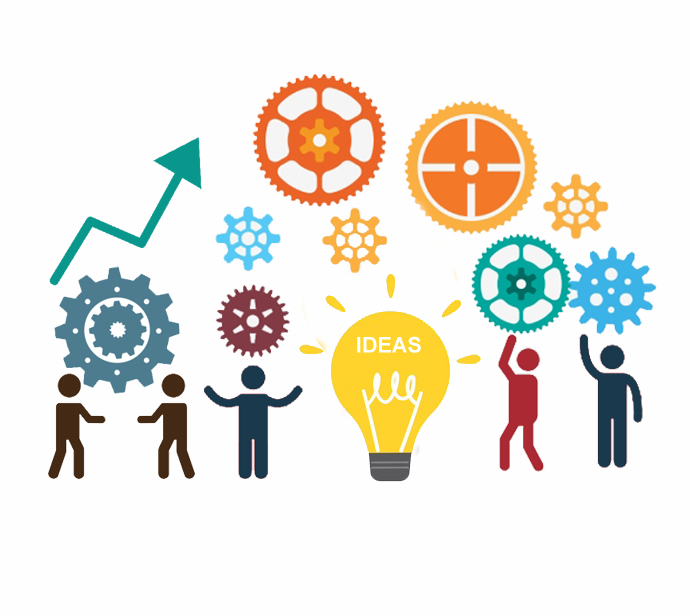 In need of Software that Can Strengthen Your Team to Deliver the Best Customer Services?
We have the answer to your question. SubscriptionFlow is a platform where a holistic approach is followed to enhance customer relationships. The support team will have all the tools to ensure that the customer does not face any inconvenience, making room for achieving the best customer services that set them apart from their competitors. It is not possible to attain customer satisfaction overnight, but with the best online subscription management software, we can turn this vision into reality. Our services are aimed at taking your business to a different horizon and follow a result-driven approach for the business. We help businesses in making their subscriptions more organized and manageable with customized solutions for any type of service. Let us help you learn more about our services and assist with the new system today.
Get help and assistance from our experts today. Call us for a quote or booking an appointment with an expert at:
FREQUENTLY ASKED QUESTIONS
What is Subscription Management System?
Any system that manages the subscriber's lifecycle of operations through automation is known as a Subscription management system. Operations like managing monthly or annually subscription trials, renewing or canceling subscription statuses, performing dunning management, sending invoices with accurate billing details and making any midterm subscription changes. A subscription management system performs all these tedious tasks in a matter of few moments. A subscription management system will take care of every minute task related to the subscription industry. From bringing automation down into billing and invoicing to managing the key stats for every subscriber's account, from sending invoices with accurate billing amounts to generating tracking reports on monthly, quarterly or annual basis for businesses, from handling payment processing to reducing churn rate subscription management system is a one-stop solution for all the your subscription woes.
From acquiring to activation and from activation to the renewal of subscriptions, the subscription management system handles all these for business. When subscriptions are managed poorly, subscribers lose their trust and interest in the business and stop wanting to deal with the same company. Prove that payments happen securely, responsively and seamlessly on the business end, and customers forget about billing, focusing on the value and the experience the business provides instead. This is where the subscription management system plays its part. It helps businesses to successfully manage all the aspects of the subscription lifecycle.
Subscription management system not only provide businesses with the functionalities that are necessary for the sustenance of their sales and billing process of products but also helps them to meet their customer demands and requirements all at one platform with minimal time. Subscription management system allows businesses to maximize their customer's lifetime value by nurturing long-term subscription relationships. To put all this in a nutshell, subscription management system is a must have!
What is a Software Subscription?
A software subscription relates to a monthly or annual licensing model. It allows the end-users to pay on a per-user fee basis. Customers typically pay an initial subscription upfront and are entitled to use the software only during the subscription term (i.e. SaaS) unlike a perpetual license, allowing them to use the software indefinitely. The subscription payment includes software licenses, access to support services and new versions of the software as they are released.
SaaS (software-as-a-service) is a branch of the larger platform- cloud computing i.e. utilizing remote, internet-hosted servers for processing, storage, and management of data relatively than maintaining equipment and in-house expertise for that purpose. SaaS resides in the cloud, with software conveyed to the end client on interest. With the SaaS model, a salesperson grants an organization access to its software services. Generally, the client does not obtain a license to the software; rather pays for use of it through the subscription.
Software subscriptions are usually considered operating expenses, along with day-to-day costs such as rent and payroll. This accounting concept is much easier for most administrators to understand as compared to a perpetual license. Typically, subscription software payments are made on a recurring basis. Spreading the cost in this manner results in lower initial expense to get up and running as compared to the higher up-front cost of a perpetual license. In most cases, upgrades are included as part of the subscription fee. As soon as the vendor updates its software, it releases those updates to SaaS customers almost instantly.
How does Subscription Software Work?
Subscription software works in a different way. Rather than purchasing a product, you essentially rent it. You pay a fixed amount at fixed intervals (generally monthly, quarterly or yearly basis) that allows you to run the software. Any updates to the software including new versions are automatically covered by the cost of the subscription. Thus, if a new feature is released, you simply download and install it rather than having to spend extra.
Even if the subscription software is updated, the quality and value of those updates remain substantial enough to merit the costs of the subscription. Compared to traditional software licenses, most software subscriptions are cloud-based, thereby removing the expense and risks associated with self-hosting. Hardware costs, as well as maintenance and security concerns, are put in the hands of the vendor.
Subscription-based software works as a monthly or annual licensing model, allowing users or subscribers to pay user fees individually. Subscribers typically pay an initial subscription amount upfront, and are as a result they are enabled to use the software only during that particular subscription term, unlike a perpetual license, allowing them to use the software indefinitely. The subscription payment includes software licenses, access to support services and new versions of the software as soon as they are released. It works in a way where the business organizations do not have to worry about the hardware side of the software. The vendor is responsible to deal with all the maintenance and support matters.
How does Subscription Management Software Work?
Subscription management software provides businesses with the modules that are essential for the sustenance of their sales and billing process of products and also helps them to retain their clients while providing automation. Subscription management software comes with the following functionalities such as Billing and Invoicing, Subscription Management, Advance Invoicing, Customer Data Management, Customer Quality Assurance, Compliance, Third-party integration access, Payment processing, Analytics and Reporting, Dunning management and Fraudulent activity prevention
The subscription business mostly runs on a recurring basis which means that customers must pay a recurring amount at regular intervals in order to get access to a product or a service. And that's what the subscription management software is all about. It provides the customers with the ease they have always looked for.
It works in a splendid way for all the companies that used to use a billing solution that only support the per-month billing model. As it was not a success and failed to cater to usage-driven and consumption-based billing. Contrary to this, subscription management software effectively tracks the constant changes to all the subscriptions so that the business doesn't have to do an extra effort in order to maintain the alteration records from their side. Not only has this but it also worked in a way where the final tax amount is charged on each invoice regardless of the location. This way companies get a better understanding of consumption pattern and how to stay on top.
How does Subscription Model Work?
The subscription model works in a way where the customers are charged on a recurring payment basis (i.e. on monthly, quarterly and yearly) for the set of services they choose to subscribe for. The basic idea is, individual users, pay for a service at regular intervals to enjoy an uninterrupted subscription experience. The primary motive is to put more concentration on retaining customers rather than acquiring new ones.
With the influx of technology, businesses are shifting more towards subscription business models from a one-time purchase business model.  A subscription model without a doubt helps businesses to capitalize on their customer relationships. The more satisfied customers the longer they'll keep using your subscription services.
The Subscription model is a bit more complicated from the business owner's side of the transaction. If you're contracting out the production of the good or service, it is your responsibility to negotiate with the maker or supplier to guarantee a steady production line and availability. But on the side, the subscription model is straightforward from the consumer's side of the transaction. The customer signs up to purchase or rent a product or service with an automated payment transaction every month, quarter or year. After the first subscription transaction is complete, the customer will receive either access to a collection of services to use at a time of their own choosing, or they will receive a predetermined service selected for them to be delivered either in person or digitally on a regular basis.
Needless to say, the Subscription model is a hot cake these as it provides you more business and helps you achieve customer satisfaction.
Our team of experts is on standby ready to give a holistic view of your entire organization. Call us for a quote or book an appointment today.