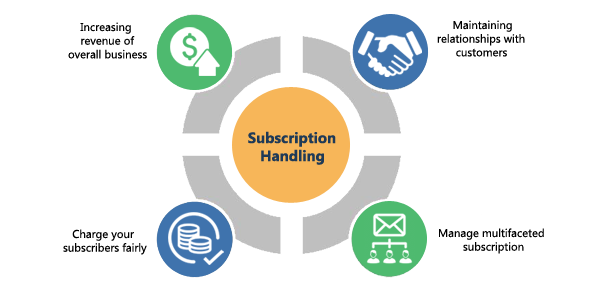 Subscription Handling
In today's competitive market, subscription business is all about maintaining and fostering relationships with customers. Subscription handling software is the best way to unleash the power of recurring revenue of your overall business. How? Subscription handling software helps you to prioritize, sort and manage all your customer's subscription data under one dashboard while providing flexibility and ease of operation. So that employees and managers can easily handle customer's data and respond in a proactive manner.
What if there is no Subscription Handling Software?
Let's think for a while to manage subscriptions manually in today's world. Even the thought would make you bizarre. Right? Having to manage subscriptions without subscription handling is no less than an uncompleted race. Although you dare to be a part of the subscription industry but certainly don't know how to do smart work. It's just like that.  There is no business life without subscription handling software. Having no subscription handling software will not only hit your sales directly but also minimize customer's footfall. And no business is ready to let go its big chunk of revenue just like that. Now let's flip the coin and observe the other side of the story.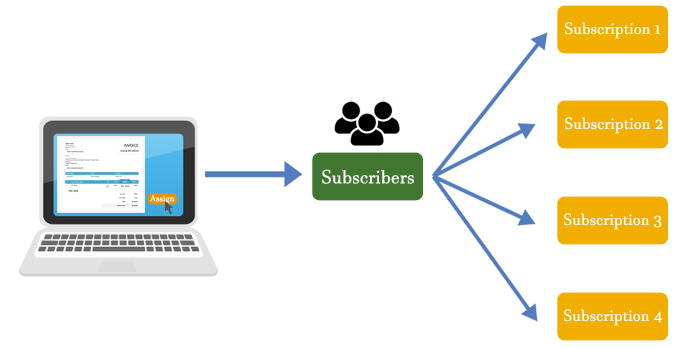 Manage Multifaceted Subscription
Subscription management becomes worrisome when your subscribers have multiple subscriptions. But handling multiple subscriptions is not a distress anymore. With subscription handling software powered by SubscriptionFlow, you can assign a dedicated invoice to your subscribers that will help you keep track of their multiple subscriptions of services with just a click. This way the subscribers do not have to enter their payment details over and over again. And businesses can seamlessly manage multiple subscription accounts for a particular subscriber.
What if there is Subscription Handling Software in your business?
There are nearly dozens of legit points that makes subscription handling software a fundamental part for businesses dealing with subscriptions and recurring billing. It provides you with an unparalleled and uninterrupted subscription automation that will help you scale your business and improve your sales among general market. Providing active analytical reports to mentioning subscription's statuses, from handling new and old subscriptions to maintaining the modified data separately. Name it and subscription handling system will be facilitating you in that perspective.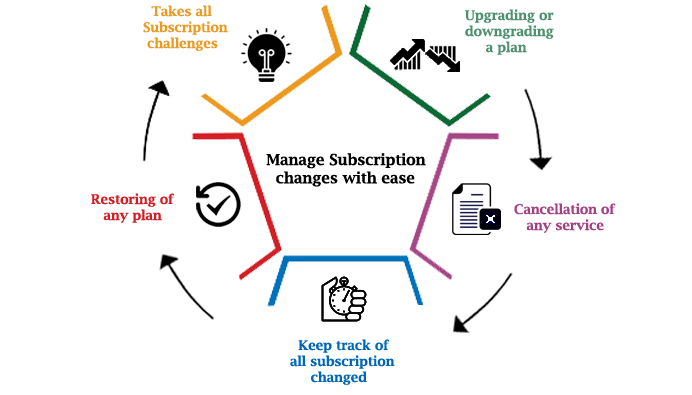 Manage Subscription Changes with Ease
SubscriptionFlow allows businesses to manage subscription changes effortlessly. Our automated tools help you keep track of all the subscription changes subscribers usually come up with.  Be it upgrading a plan or downgrading it, cancellation of any service or restoring any plan. SubscriptionFlow premium subscription handling system is ready to take all the subscription challenges while ensuring businesses a lifetime experience!
Our team of experts is on standby ready to give a holistic view of your entire organization. Call us for a quote or book an appointment today.