The traditional management software has its constraints when it comes to managing subscriptions. In traditional management software, the administration of the enterprise software always get licensed on on-premise basis.  Which is by far the greatest challenge for the subscription industry to continue their business with on-premise traditional management software. On the other side, SaaS Subscription software is owned, accessed and managed remotely from a server. SaaS Subscription software runs on a cloud environment and do not require extreme expenditures for managing the hardware, support and maintenance side.
The acceptance of the SaaS subscription software model has grown steadily over the past few years as the old licensing model i.e. traditional management software failed to efficiently respond to modern business needs. SaaS subscription software has altered the rules of the game and traditional on-premises software vendors still struggle to adapt to the changes in their competitive environment. Because of the complexity of getting associated with multiple business models, traditional players are naturally disadvantaged compared with pure-play SaaS companies. Finance, Payment, Sales method, old techniques of product management and development, and maintenance support practices without adequate consideration of customer experience and success are all of the factors cause them to lag behind.
The market for traditional management software is undoubtedly shrinking. And with many new entrants quickly moving up into the higher tiers of the SaaS subscription software market, all the major players are making "big bets," either by adopting SaaS business or by structuring different SaaS versions for their products own their own. Although majority of the large businesses still make most of their revenues from on-premises software; therefore, it is natural to adopt strategies that add longevity to their core products and for the customers of those products.
Without a doubt, subscription services are quickly overtaking the traditional management softwares. According to a survey, the software as a service (SaaS) market is all set to exceed $75 billion in 2020. We'll now observe some of the most apparent factors that are mostly lacking in traditional management software and as a consequence subscription has become no less than a challenge for the traditional management software.
Scalability in SaaS Subscription Software
You have to be flexible if you want your business to thrive and flourish. You will have to be up for sudden adjustments at the software's end. As this is the prime rule for scalability. When it comes to traditional management software, Inflexibility and an overall lack of adaptability is what have observed as one of the top software challenges by most of the administrators. Contrary to the need of the hour, traditional management software solutions offer only few options to customize or tailor applications to the unique needs of different businesses. Businesses need the ability to easily and quickly change, modify and scale their subscription softwares as they started to grow their operations and evolve. The inability to do this is one of the major disappointments for subscription businesses. And subsequently the businesses shift towards a SaaS Subscription software. Not only scalability but also lack of customization is forcing businesses to rip out and replace on-premise systems, as they struggle to find a solution that is more capable of meeting their needs. According a to a survey, Seventy six percent says they have switched software programs because they needed updates or customizations made that their vendor could not execute or the software itself could not accommodate. Unsurprisingly, the time, money and resources wasted as a result of this reality only continues to fuel the growing discontent among business owners.
Application Costs
In on-premise software, the application costs are usually high as to why it has become one serious concern for subscription industry. On-premise softwares typically require high up-front costs for implementation. On top of it an initial implementation fee, yearly maintenance costs and the cost of self-maintenance with your IT department can add up quite handsomely. Further costs might also include the price of hardware assets and future upgrade costs.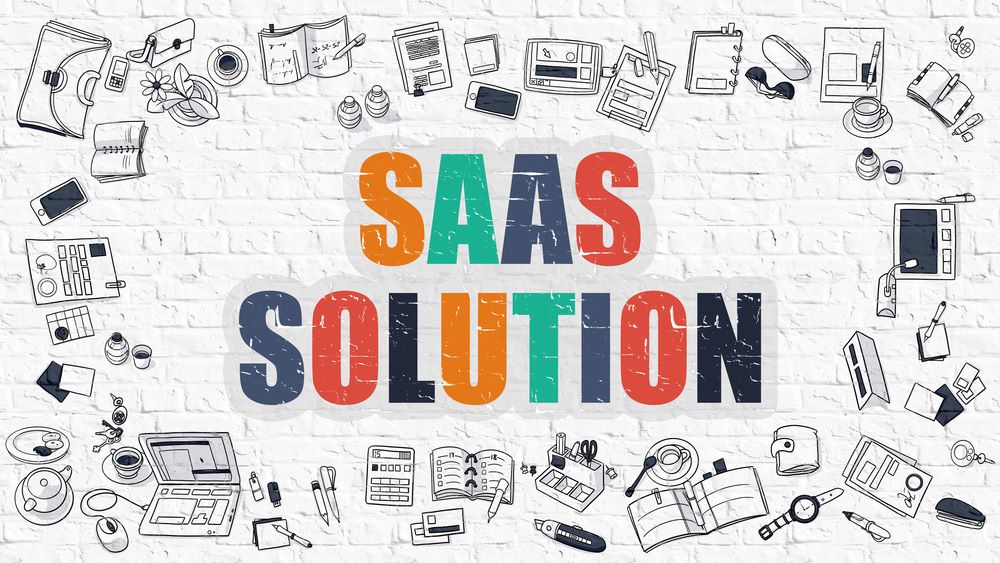 Moreover, Security is also getting increasingly important for businesses. More companies than ever are at risk of cyber-attacks. Outdated traditional software or on premise softwares are managed on internal servers and is at greater risk of falling victim to an attack that could see consumer data stolen, causing irreparable damage to brand reputation and incurring significant costs for the business. Knowing that applications are hosted on secure servers, in Amazon or other cloud-provider data centers, gives many business owners, boards, and investors peace of mind.
On the other hand, the SaaS Subscription software model provides more flexibility depending on your needs.  You just have to pay for the services you need, with needs often differentiated through various tiers of capability offerings. SaaS subscription software model generally have a monthly or annual fee in order to license the product which makes it cost efficient and a better choice for the subscription industry to follow.
Maintenance and Support
The customers always look forth to be associated with such a software which offers highest amount of availability and customization. On-premise software comes with the idea that the organization's IT department is there to handle the problem unless there is an alarming situation. This further extends into instillation, IT infrastructure, and future upgrades as well.
Since the software is hosted by the vendor in SaaS subscription software model. It is the vendor's responsibility to maintain, upgrade, and see that the customer has no issues with their application. SaaS vendors can also provide greater security measures with redundant instances in various secure data centers. Off-premise data centers provide the added benefit of better disaster recovery.
Easy updates
On-premise traditional management software puts the support and maintenance responsibility on the organization's IT department which makes it no less than a woe for the IT operators. Upgradation also comes under support. So if you are someone who is using traditional management software you'd agree to the fact that it's a lot of work and requires considerate time. Though sometimes the IT dept. might also miss on some important updates as they are mostly jammed with work.  In such a case your software productivity is at risk.
SaaS as a Best Subscription Management Software
On the other side, SaaS subscription software is undoubtedly the Best subscription management software for it provides easy updates and you don't have to burden your IT department for it. The providers will take care of every update. The SaaS providers deal with the hardware and the software side while deploying upgrades centrally to the hosted applications and removing this workload or burden responsibility from the business end. After inspecting all the stated features. We at SubscriptionFlow, believe that you can now make a better choice among SaaS subscription software and traditional management software. SubscriptionFlow takes pride in being a SaaS subscription software provider. Call us today for managing your business!