We are pleased to announce that Subscription Flow is collaborating with GoCardless to offer Direct Debit payments. This will help subscription businesses grow exponentially and quickly adapt to customer's changing payment preferences. As more and more companies go beyond borders, they encounter endless challenges in managing payments across multiple territories.
Businesses have to constantly chase late paying customers and engage in awkward conversations. Consequently, they don't get to focus on their prime objective. The problem is resolved by offering bank to bank transfer as a subscription payment method. This is ought to help Subscription Flow customers streamline its processes and enjoy a seamless recurring payments experience.
The GoCardless/ Subscription Flow Collaboration
We have joined hands with GoCardless in an attempt to resolve the common problem of late payments around the globe. An automatic payment solution is the need of the hour and our subscription billing platform capitalizes on that need. When it comes to subscribing to new goods and services, collaborating with GoCardless has opened a new chapter of flexibility and scalability for our customers. With a large assortment of payment options, companies are able to customize their offerings to attract a wide base of subscribers, on more lucrative terms. We are thrilled about this collaboration and look forward to bringing targeted solutions for our customers.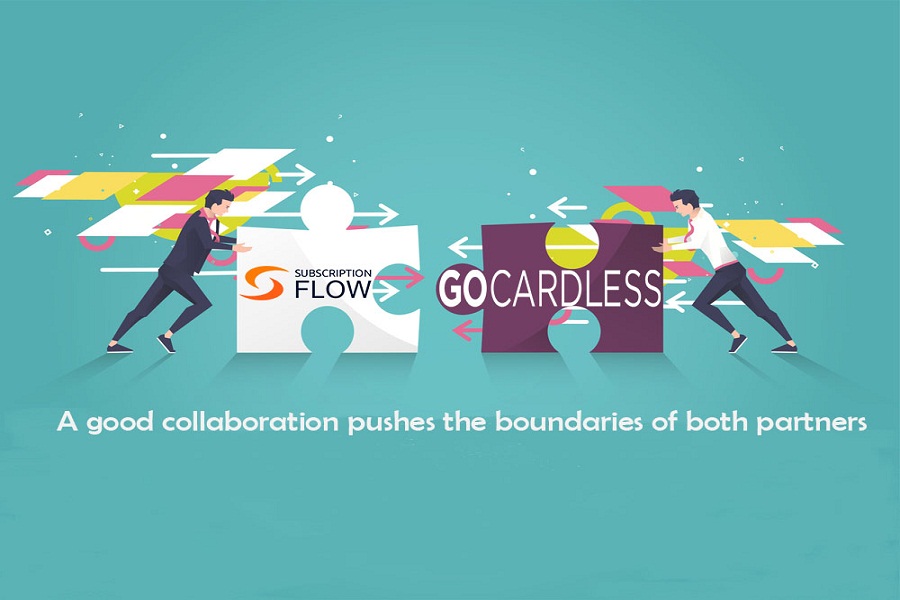 Is Direct Debit the right solution?
Direct Debit is the perfect solution for collecting payments in a subscription economy.  Customers give merchants the permission to collect payments directly from their bank account which helps to put a stop to involuntary churn. Moreover, Direct Debit never expires as in the case of credit and debit cards. GoCardless has specifically designed its payment solution for companies using the subscription business model.
How will GoCardless integration benefit customers?
This partnership has set a new milestone that makes accepting payments and making payments easy for you and your customers. The integration process is fairly simple; customers can set up Direct Debit mandates and pay invoices through the Client Portal or using a link in the invoice email. Your account will be up and running in no time. Customers also have the ease of options through which they can save their account details for future transactions. As a result, account details don't have to be re-entered next time the purchase is made. This helps to streamline processes and make the business more efficient.
We have deployed a team of experts who will be on standby. Ready to assist you with how GoCardless can help to cut costs and deliver an even better experience for its valued customers.