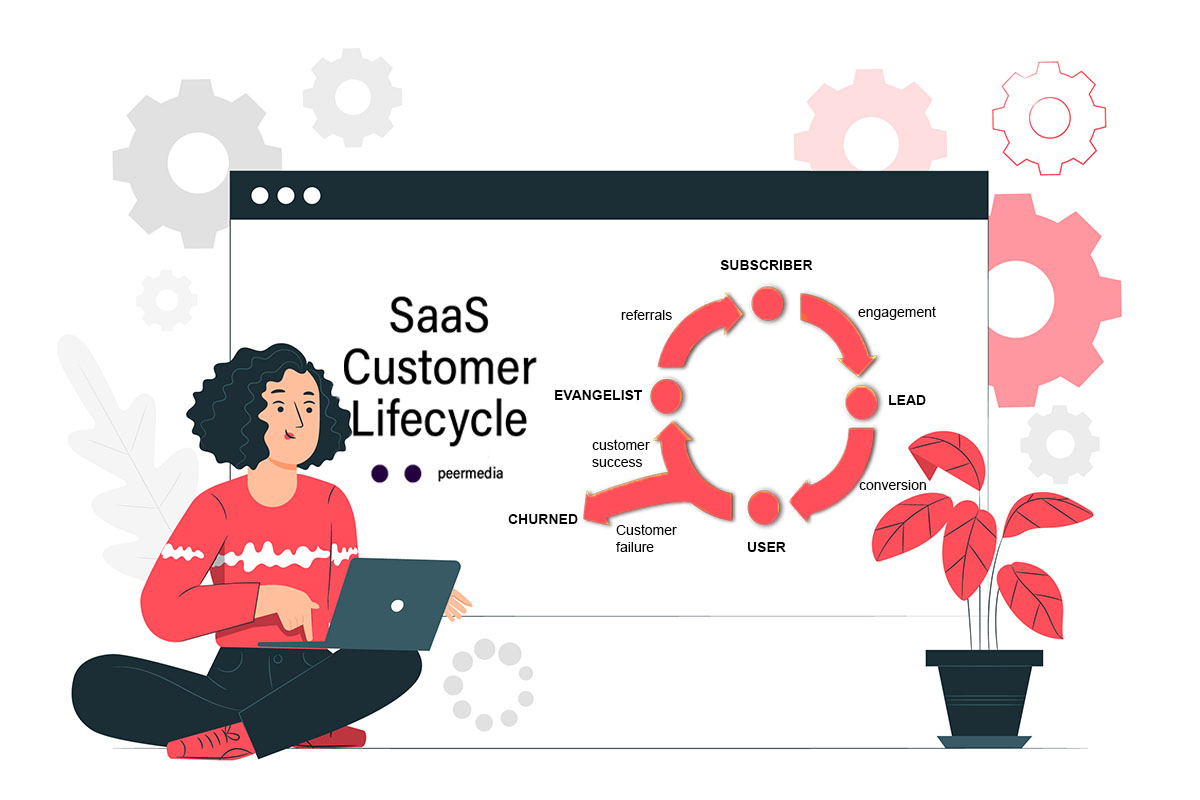 Investing in subscription management software has to yield better results for your business in terms of customer relationship management and streamlining of other business procedures. Companies go through an overhaul when they shift their systems to Subscription Management System like SubscriptionFlow, which also involves dispelling old business practices and how daily tasks are carried out, or customer service is provided. While this change is much needed, it can be hard for users to get accustomed to the new workflows and reporting dashboards. In industry terms, the success of the Subscription Management System is based on an adoption journey, which can be described as the process of user mastering the different tools of the Subscription Management System.
Why businesses adopt Subscription Management System for CRM
For businesses, this includes teams or hired professionals who work as customer-facing teams and deal with managing customer accounts, closing deals, handle invoices, subscription plans, generate and nurture leads, marketing campaigns, customer relationship management, or customer service regarding their experience with their subscription plans. All of these processes fall under the Subscription Management System, which does more than just offer recurring billing for your subscriptions. Systems like SubscriptionFlow allow users to manage their customer's account, assist them in closing deals, and makes the billing and invoicing process as seamless as possible.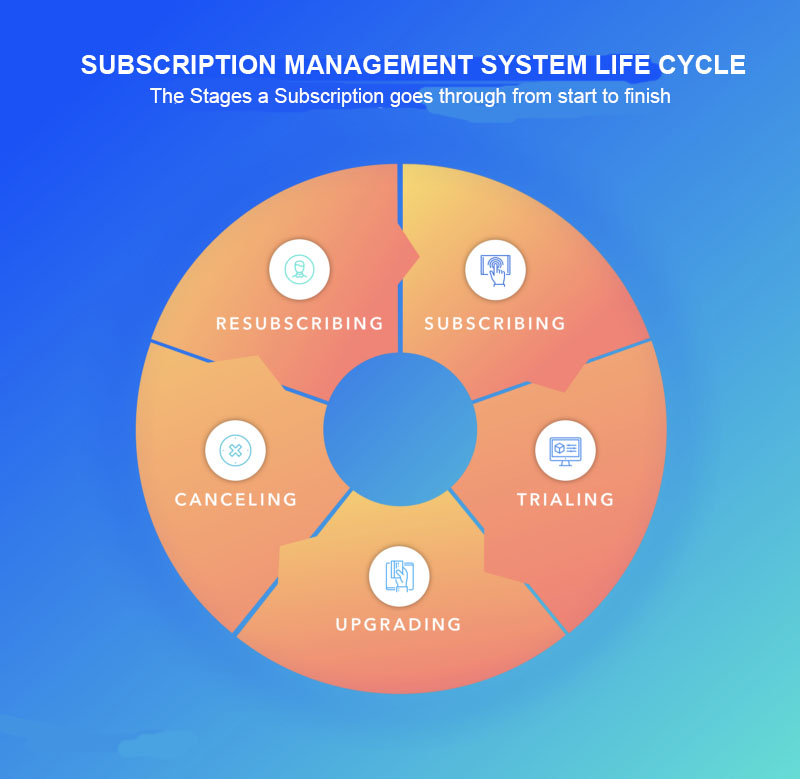 Our software also has a reporting dashboard for financial forecasts and keeping track of analytics and key performance metrics like monthly recurring revenue or churn rate. Such tools exemplify your business decisions which will successfully increase your customer base because they are based on real-time data. Aside from that, automated workflows reduce the need for manual data entry or tracking payments. All in all, an ideal Subscription Management System is designed to transform your way of dealing with customers and their experience with your brand.
In our experience as an industry leader, we have seen users of Subscription Management System struggle with the following challenges. However, as a firm believer in solution-driven content, we have offered some solutions as well so your business can truly embrace this automated and efficient way of communicating with your audience and converting more leads to customer. Moreover, your journey does not end there. Handling customer lifetime value and maintaining retention is also possible with Subscription Management System like many businesses have been doing once they overcome these challenges in their adoption journey.
Useful Tutorials and Clear Vision Lead To Easy Adoption
If users do not understand why they are using the Subscription Management System and how it can contribute to improving CRM related processes, then you will not be able to accomplish any business goals. Speaking of goals, sometimes a gap between goals and strategies to achieve them can also create ambiguity and cloud understanding of CRM tools of Subscription Management System or overall usage. For this purpose, we suggest that you should revise your strategic vision for the implementation of the Subscription Management System. For example, to improve customer experience and offer the ease of online payment, you have chosen to implement Subscription Management System like SubscriptionFlow. Now the goal is to improve customer experience, and possibilities for strategies are endless. Your customers need better management to show them how your adoption of Subscription Management System will also benefit them and add to their experience of customer management. Tools for effective communication include developing an extensive knowledge base, tutorials focusing on virtues of automation like recurring payments or multiple payment methods. In a way to introduce this transformation to your user, you will have to define the goals to be achieved while highlighting what is in it for them. If your users understand the workings of the system and you choose a software with a user friendly interface like SubscriptionFlow, then they will surely adopt every tool in no time. The main challenge companies' face in better adoption is training and poor resources can impact your ROI from this investment.
 Offer Incentives for Better Usage And Peer Learning
Once you are done with training your users in handling the CRM tools and maximize usage of Subscription Management System, you can also incentivize usage by the rewarding accomplishment of certain tasks which are fundamental to better CRM usage. Moreover, you can add CRM focused goals to your employee's monthly or quarterly duties, so they can focus on improving their skills with the training provided. Once team members have excelled in usage and see how their customer accounts can be handled in a better way that yields better sales, they will share their positive experience with their peers. You can use their expertise to leverage better usage by forming training groups with them in the lead so they can give walkthroughs for how their job has become more comfortable with automated workflows for marketing, sales, or customer service processes. Now that you are armed with these techniques, you can implement them to ease the user's journey of adopting and using CRM tools with Subscription Management System.