Decades back people used to perform their daily errands themselves. Clerks were appointed to maintain the paper record and office managers were responsible for upholding all the manual data. In every business, billing is that one department that needs to be secure from all the ends. Executing billing manually in earlier times were not less than a massive challenge. There might be areas that can be skipped easily or if we say there is always room for human error when it comes to billing and calculations then it would not be wrong. Automation was first started in 1947 by Ford when he came up with the idea of setting up an automation department. The idea was to improve efficiency and quality while reducing errors and adding flexibility.
In this digitally empowered century, technology has definitely brought ease but it has its fair share of challenges as well. Running a business online makes it easier to get hold of customers. But an enormous amount of online business competitors has made this a tough field too. So in order to stay abreast of all the online business challenges and to maintain smooth cash flow, it's wise to get an online billing solution to solve all the invoices problems with trifling time. Let us observe some of the benefits of using online billing solution
Accessible Data
Online billing software systems help business owners to manage their clients' data better. They can see their customers' data in the form of charts and graphs, which enhance the understanding clearly and can be generated with the help of online billing solutions.
No account department employee has to deal with a large number of papers and copies to ensure that how much a particular customer has been billed thus far or the billing patterns in the last few months. Online billing solution makes easier for the business owners to analyze the data to use the information in any other way, and customers can do the same too.
Automation
Probably the greatest advantage that online billing solution has is automation. This means that you can set-up recurring payments for long-term clients. You can establish a subscription-based business model. Because of the automation processes in online billing solution business can send follow-ups and payment reminders for their upcoming and due invoices. Automating such tasks will save you both time and money. And you can focus on other important tasks related to your business. No more need to pay someone else to do these administrative tasks for you. It also eradicates the obstruction of chasing down due or late payments.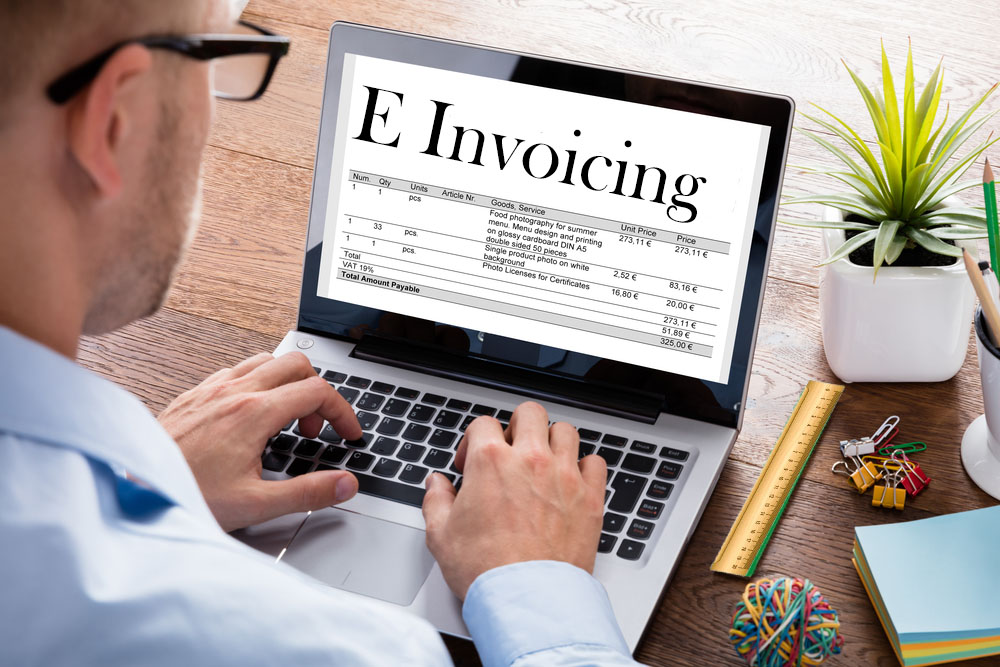 Easy Management
An online billing solution allows the online transaction, all the bills payment is safe due to some protocols like unique credential process, browser access, and encrypted payment process. It's a time-saving approach, if you want to pay multiple payments each month then online billing procedure sets the process which saves the time and as well processes it in a much convenient manner.
With online billing solution (Software), it's easy to handle sales, invoices, and the track of payments, business accounting and preparation of taxes. There are many industries who use online billing solution for their business operations like medical, real estate, legal, logistics etc.
Communication gets Easier and Quick
Online billing solution means that clients get their receipts and other information right away. This accelerates up the communication process, making it easier to resolve problems quickly. For instance, if a customer accidentally orders two of the same product, they're likely to see it right away on the receipt they get in their email.
If they had waited to get the receipt via traditional mail, the product would probably have been shipped by the time the mistake was noticed. However, with online billing they can notify you of the issue right away, so the double order can be corrected before the shipment is dispatched.
Enhanced Transparency
Customers always ask about their bills and payments. Businesses can ensure transparency by using an online billing system. Through automated billing, it's much easy to review every step in the process and make sure all of the necessary information is saved and correct. You can easily find a client's information in the system and get back to them more quickly.
This saves time on your part, makes customer service easier and keeps your clients happy because they will get the answers they're looking for faster. You'll save frustration for both your clients and your employees with this level of transparency.
Business Scalability
Scaling business may sound dreadful to you, but one of the first places to start is with your billing.  Finding an efficient way to generate invoices, along with keeping track of financial information, you can increase your financials. Most importantly, this is all can be done while improving your billing. Unluckily, paper-based invoices and creating invoices on Excel aren't well-organized. An online billing solution is a way to go. As a result, numerous businesses are resilient to move to online billing, even if it could save their business.