Subscriptions are undoubtedly the most popular and beneficial business activity for businesses worldwide. It shows businesses their loyal customers and the ones that will sustain for long. Therefore, increasing overall business profitability. As a small business, managing subscriptions can be a daunting task. Specially, when you have so many options to choose from. There are a couple of adequate subscription management softwares in the market- solutions that can help your business accept recurring payments and manage subscriptions through different features. The task becomes even more challenging when you have to select one as the best subscription management software from a business point of view. But we have coupled maximum advantages to make the selection process for easy to use subscription management software and best subscription management software a lot easier for all of you.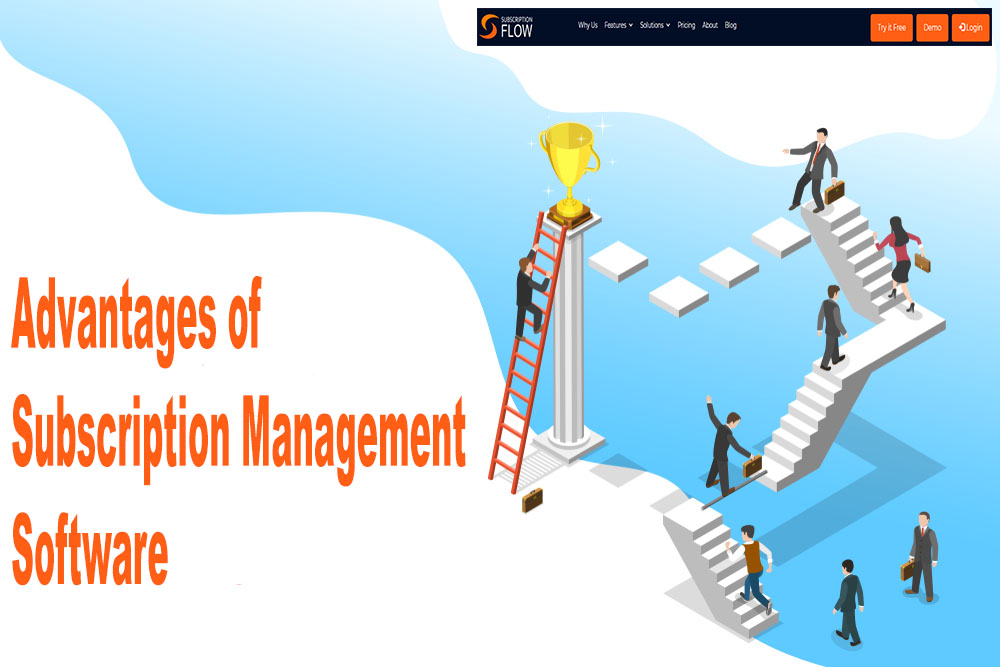 Time-Saving
Easy to use subscription management software is a time saving option. Why? Because it provides automation in every task. Such software's cut out additional time being spent while performing subscription tasks.  It's a recurring billing software which will automatically be sending invoices to your business customers on a regular basis without creating much of a hassle for you.
Lower Cost
Using recurring billing software proves much cost-effective than building your own system. It saves business start-up costs and allows them to reach markets in an affordable manner. The generic payment systems often fail to provide such type of cost benefits.
A Secure System
While choosing the best subscription management software, the security is often a matter of prime concern. The best subscription management software is always supposed to be more secure and PCI compliant to create a safe online payment environment for the global customers.
A Flexible System
With a well-documented API, a subscription billing software is always more flexible to offer a seamless experience to the users. It helps create a robust system where everything is better conceived for improved performance.
Free From PCI Compliance
For processing credit card payments, businesses need to have PCI compliant software for the purpose. However, getting a PCI certification has its own complications and requires both time and money. When businesses incorporate recurring billing software, they need not to bother about getting PCI compliance separately.
Multiple Payment Gateways
A recurring billing or subscription management software will bring businesses a considerable number of online payment gateway choices to choose from. This brings businesses with the flexibility of choosing the best and the most affordable payment systems. Businesses can now save transaction costs by choosing payment gateways that offer them lower rates. Moreover, with more than one payment gateway on the subscription site, businesses can offer better choices to their customers.
Robust Reporting
With the best subscription management software, businesses will have instant access to real-time reports. This feature often lacks in generic payment systems. The reports can provide them with key information, like members registered daily, revenues generated every day, outstanding accounts, etc. Businesses can use these key data to customize reports and can integrate it into their website. It will save them from the hassles of manual reporting.
Flexible Billing
Businesses can now have a complete control over the billing cycles and can provide their customers with a flexible billing option. The best subscription management software is designed to enhance the billing flexibility to help businesses optimize their scalability.
Automation of Sales process
With the best subscription management software, businesses can better streamline their sales process with the automation features. The software can be used for sending notifications and receipts and can also automatically send notifications for failed payments. All these features make the sales process more efficient and save business from troublesome experiences.
Implementation of Promotional Offers
There are several kinds of promotional offers, such as free trial and discounts that can greatly help flourish online subscription businesses. The best subscription management software allows businesses to easily and quickly implement trial offers, discount offers, upgrades or downgrades of plans etc. promotions to enhance their marketing efforts.
Reduce Administration
Effectively managing cash flow means automating and standardizing business invoicing process, and effectively reducing administration overhead. Fast, efficient subscription management software vastly reduces the margin for error compared to manually processing invoices from scratch.
Faster billing
With the best subscription management software customers and employees will have a more relaxed experience as the software will help in faster billing. In manual manner the practice was to enter the price, the information and each product separately and then calculate them. This time consuming process becomes a task of few minutes as the billing software reads the barcode with the help of barcode reader and enters all the data right away in the system.
Manage Subscription Billing
Companies that run subscription based services know that it can require a high level of administration to keep billing and invoicing processes efficient and well managed. As the subscription software is a complete automated tool, it helps businesses manage their subscription in a seamless manner with the help of few clicks.
Minimize Errors
The best subscription management software system will automatically compile costs and quotes, and then generate invoices from this data. This greatly reduces the number of people required to produce quotes, thereby reducing the chance for human error. This in turn saves your business time, which saves your business money.
Create Transparency
When a client or customer has a query about the billing process, it is important to have information easily accessible so that the concerned business can provide answers quickly. One of the key benefits of having a subscription management software is that it gives a clear and easy to understand audit trail, including every action, from lead generation all the way to payment collection.
Integrate Systems
By connecting a set of complex systems, individual processes and administration can be greatly reduced. From the initial quote all the way through collecting payment, businesses can save time by connecting all the systems and software they use, including CRM, CPQ, ERP and Finance systems.
Instant invoices
Be it related with the online payments or billing it will help businesses print or send invoices to their customers instantly. This helps the customers and clients get the information of transactions and purchased item immediately which results in customer satisfaction. This also acts as a proof hence clients and customers have a complete satisfaction as it is instant as well.
Instant updates
Automated billing software updates businesses about all the daily sold products and integrates with inventory and accounting software. This way businesses can remain updated about the accounts and business that is happening and the inventory level remains under check. As the billing happens the sold items get updated along with the required information.
The advantages mentioned above clearly indicate how easy to use subscription management software can help companies in flourishing their business of subscriptions and recurring payments. The benefits of subscription management software for businesses is manifold including charge customers flexibly i.e. on a monthly or quarterly basis. SubscriptionFlow, is the best recurring billing software that helps businesses to automate and manage recurring subscriptions generated on a regular basis.